Welcome to our USA customers! We are now shipping selected products to mainland USA from our Tennessee warehouse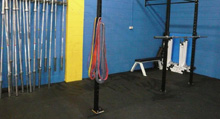 Catering to people of all fitness levels, Marc and Sam at Mid Mountains Crossfit are passionate about functional training! By training multi joint lifts, and limiting the use of machines, not only are many muscle groups being trained at once in a more natural path, but core strength is increased.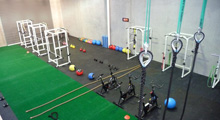 Frontier Fitness Geelong provide a unique approach to training. By making fitness accessible to everyone regardless of size, strength, or fitness level. We supplied Frontier Fitness with 6 Power racks, which are bolted to the floor. To go with the racks Frontier Fitness chose Cyberfit benches.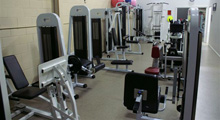 Daniel is the creator of VO2 Express, a training studio where the focus is on fun, tangiable results and education. People come to VO2 Express for the fun of it, and Daniel always makes sure that training never becomes a bore. Training sessions are however focused on results.